Nike Human Race 2008
August 31th, 2008, Istanbul, Turkey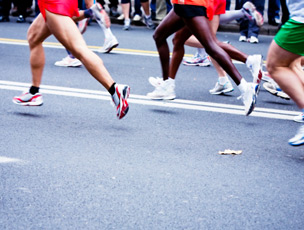 1.000.000 chips have been distributed all around the globe for the event, as 10.000 chips had been prepared for Turkish edition.
New systems

ChampionChip System

Championchip/MYLaps Solutions – The World Standard in Chip Timing Systems
Since it has been used officially for the first time in the 1994 edition of Berlin Marathon, it has ...

Apex system (ProChip)

This system is designed differently compared to ChampionChip/MYLaps classic systems. ChampionChip/MYLaps Prochip Decoder systems are created for the necessities for the usage ...